8/23/19 – Update:  Gabriel had his eye removal surgery and is doing great.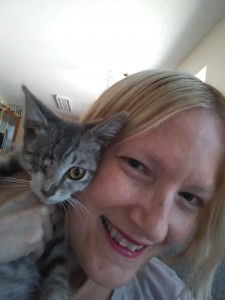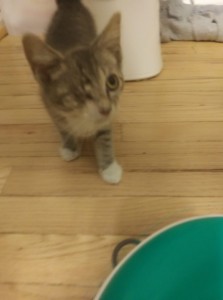 8/22/19 – Please say a little prayer for Gabriel who I posted just a couple of days ago. He was to seen the doctor again tomorrow but today blood started gushing from his eye. He's at the vet now and the doctor will try to fit him in for surgery today. If not today, he will be stabilized and have surgery tomorrow.
If you follow us regularly, you will know that we have had many serious cases this past Spring and Summer — everything from amputations to heart worm to eye removals. Our funds are going out faster than they are coming in. So, please if you can, take the opportunity to donate this week and have your donation doubled through the $1,000 match.