9/13/22 – On 8/24/22 I received the following e mail:
"I'm not sure if you guys consider donating to dogs in foster. But I'm reaching out to anyone I can think of who might possibly help with my current foster dog. I foster for Detroit Animal Care and Control. I just brought 11 week old Maggie Simpson home on Saturday, she is my 47th foster. By Sunday morning she was beginning to show signs of something not being right. As she continued to decline I knew something wasn't right. I reached out to some friends in rescue who could possibly get me into a vet. Lauren Shell Fowler from Peace Love and Paws was able to get me in at Orion Oaks Animal Hospital (1-248-693-1025), where Maggie was diagnosed and is being treated for parvo. If I returned her to DACC they would have euthanized her. So now I'm doing my best to raise some funds to try and give Maggie at least a shot at recovery. She's been receiving care for just over 24 hrs now and the bill is already $900. If you have any way to help out or even could share her fundraiser, or steer me in the direction of someone who might be able to help…anything would be appreciated to get the word out. Thank you for even reading this, with all my gratitude…Kellie"
Because of outstanding commitments at the time, we could not commit to the full amount needed at that time but we did help with some of the hospitalization and told Kellie, to let us know how the fundraising went just in case we could help further. Today I contacted Kellie to find our how Maggie was doing. And, I'm thrilled to report that beautiful Maggie is doing great and the only issue now is for the foster family to decide whether they want to be foster or help her to be adopted. The bottom line is they want to do what is best. Here is Maggie before and After. – diana.
"Dogs have a way of finding the people who need them and filling the emptiness we didn't ever know we had." – Thom Jones
4paws1heart.org/donations P.O. Box 84, St. Clair Shores, MI. 48080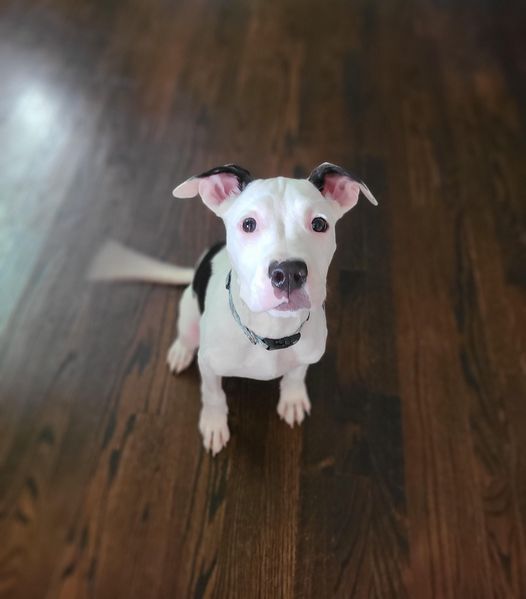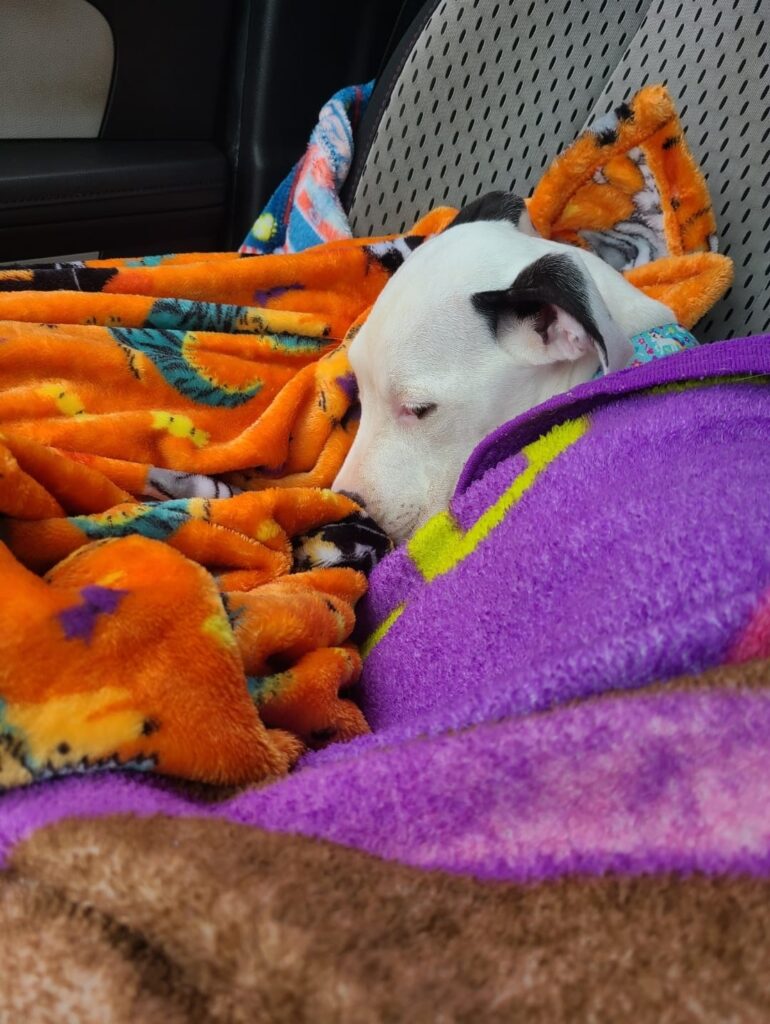 I can't thank you enough, she is thriving and is a healthy, happy puppy now. Here is a picture of the day I had to rush her to Orion Oaks, I really didn't think she was going to make it. I had her wrapped in a blanket, praying I would get there in time. – Kellie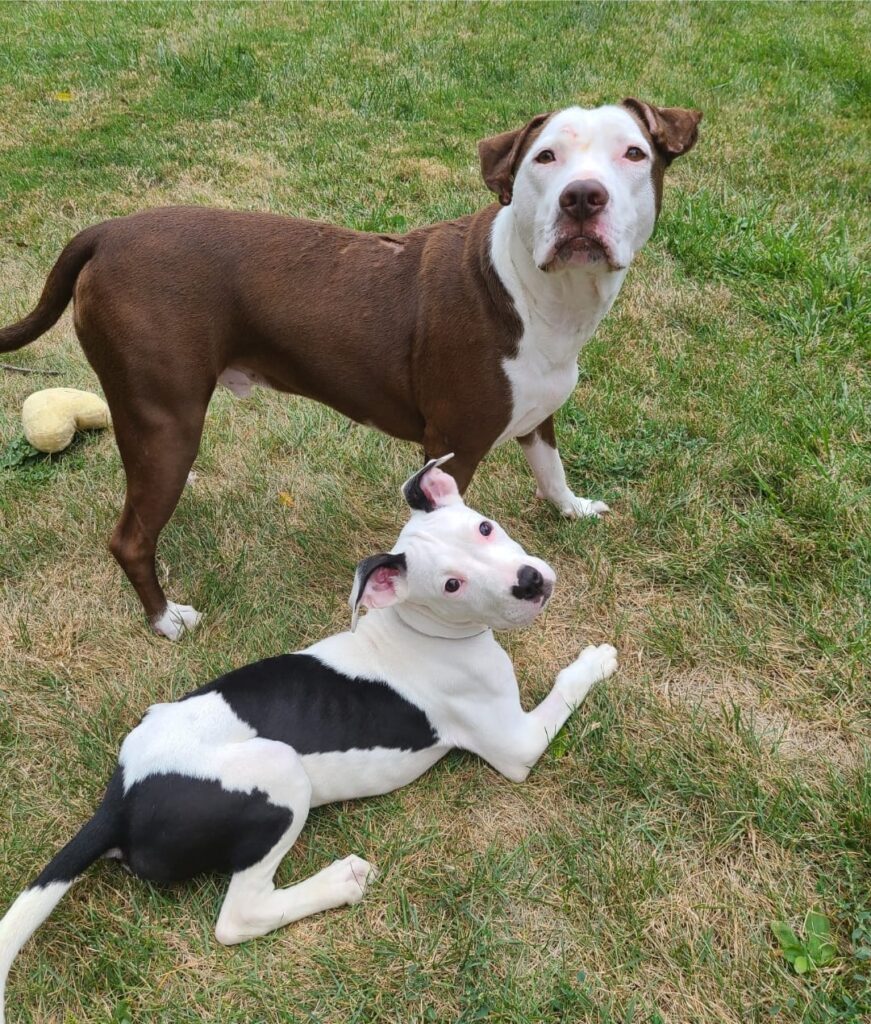 And here she is today, loving life and patiently waiting for me to throw the next tennis ball. She's such a fun pup. – Kellie