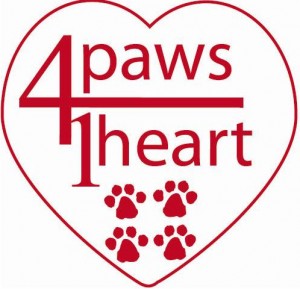 4 Paws 1 Heart Welcomes Donations of All Kinds!
Monetary donations are always welcome to help fund medical treatment for the animals..
We are now a 501c3 and all donations made from August 18, 2010 through the future is TAX EXEMPT.  Monetary donations can be made using PayPal, please click DONATE below. PayPal accepts donations from Visa, MasterCard, American Express, Discover card, echecks, and from existing PayPal accounts. Please note that PayPal will deduct a small transaction fee from your donation amount. Thank you!!
or if you prefer sending a check to:
4 Paws 1 Heart
P.O. Box 84
St. Clair Shores, MI 48080
"I just want to make sure that all of our supporters know that when you make a donation to 4 Paws 1 Heart, you will get a thank you card and a donation receipt. Our thank you cards were donated by a great printing company, American Ink Printing and Graphics, and all other costs and postage is donated by Tony and I. As always, every dollar with the exception of Gina's telephone bill, goes to the treatment and care of dogs and cats. ~ diana"