Elliot Update:
"Gina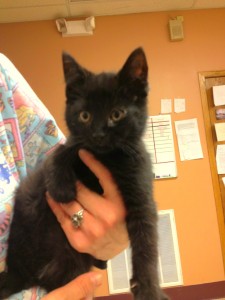 Elliot is very happy and busy. On Saturday, he explored the entire house.
JJ played with him for 2 hours, and then JJ was tired–Elliot kept on going.
He is eating well, and using his litter pan. He is playing now in the sunroom. I am glad to have given him a home.