2/17/18 –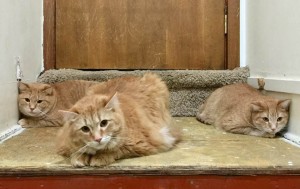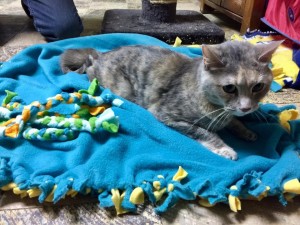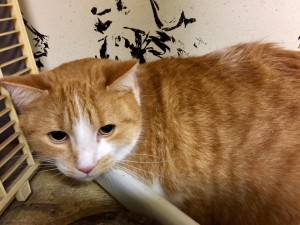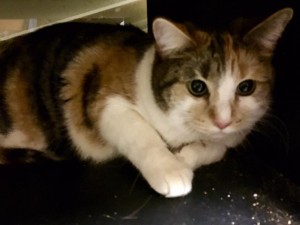 More lives changed because of 4 Paws 1 Heart and the phenomenal friends we've made along the way. May they find their forever homes some day soon. – diana
"Dee Brown Gudenau added 4 new photos.
Plan A wasn't happening…I was contacted by a previous adopter (I'll call her AK) concerning 6 cats that needed to find a rescue due to the owner has dimentia and her daughter needed help rehoming them. I contacted 4 Paws 1 Heart and agreed to have my back for updating their shots, snap test and wellness visit. AK meriaculously found a rescue Providing for Paws that had a foster that would take ALL OF THEM! So…Thursday morning vetting, take them back to their home, and pick them back up Saturday and deliver them to Nadine Pyne-Dochenetz the foster. PERFECT PLAN! so we thought…..
After a lot of Blood (mine), Sweat (hubby's & mine) and Tears (of joy once they all were in carriers) we were on our way to Rescue Vet. I said to hubby…."Hubby, there is NO way I'm going to be able to get them in carriers Saturday again NO WAY" so plan B it is! Texted Nadine – she could take them after 4 (an hour away from us) – great. Texted the daughter that I wasn't coming back with them – FINE! Text my boss – need a full day vaction instead of half- OK! They were purrfect, sweet angels at the vet….all tested negative! All on their way to their new chapter in their lives! Thank you all, 4 Paws 1 Heart, AK, Nadine Pyne-Dochenetz and Providing for Paws and most of all my hubby….who helped during capture, transport and my life.
Please contact Providing for Paws for adoption info. The kitties, the vet determined are 3 years old."