8/21/18 – Our mission is to reduce the number of unwanted animals by funding medical treatment for abandoned, stray, and abused animals.  This is what we mean.  This Mama had 7 Kittens.
"Momma Luna's babies will be 4 weeks old tomorrow! They will be vaccinated/dewormed and spayed/neutered!
They are medically backed by 4 Paws 1 Heart, if you are not interested in adoption, please feel fr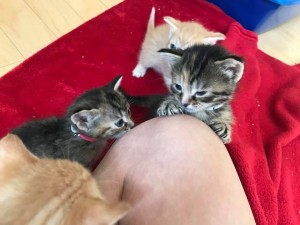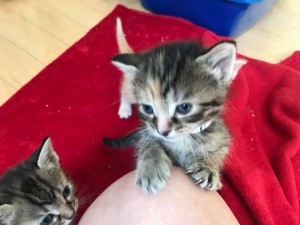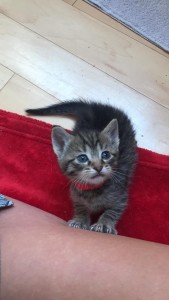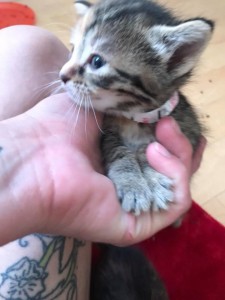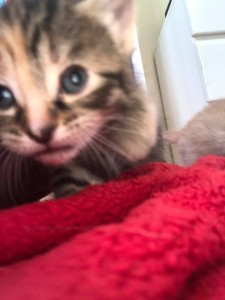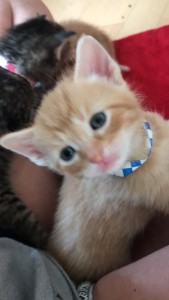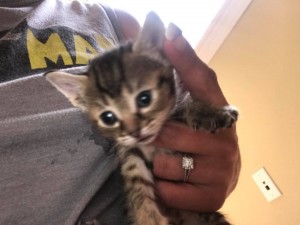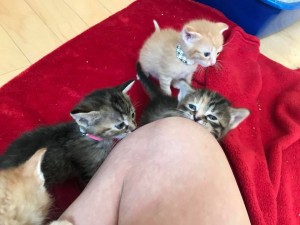 ee to donate to an amazing cause. It's tax deductible!
There are 3 orange males:
Black and white band- Scratch.
Red checkered band- Flash.
Blue checkered band- Volt.
One brown male:
Red band- Piglet.
Two brown females:
Pink band- Candy.
Pink star band- Iris.
Momma Luna is not up for adoption and will be returned to her finder who has officially decided to adopt her!