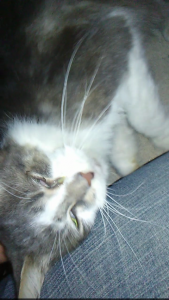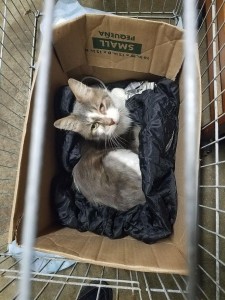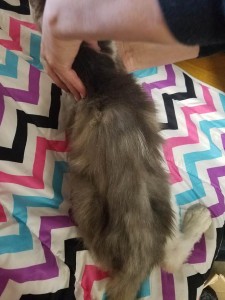 4/3/20 – Ivan was found on the streets. When we authorized him to see a vet, the vet said that he wouldn't have lasted another month on the street. Ivan had a severe upper respiration, an eye infection, and was severely infested by fleas which resulted in many sores on his body. He was very emaciated and had worms. The rescuer told me that he's been rescuing since he was a little boy; his mother worked at the Michigan Humane Society so rescue is in his blood. 4 Paws 1 Heart paid for all of Ivan's medical needs and although the rescuer was going to try and find a purrfect home for him, he thought he might be a 'failure' because the family was already falling in love. – diana
4paws1heart.org/donations/
P. S. I am trying to catch up on the many cases we've had since Fall of 2019. So some of the animals we've helped may have occurred prior to the shutdowns resulting from the virus. Ivan was one of those saved in the Fall, 2019.