3/21/23 – Raven's Story as told by the Rescue:
Grand Blanc Rescue 3/7/2023
Name Raven, Age 8 months Male
Raven's had a rough life so far. He showed up at a home in Grand Blanc during this past winter. The family was putting food out for him for about a month. He wandered into their dog's area and was attacked. A family friend was called to come and help trap him, because they saw that he was injured. Once they trapped Raven, the friend took him home to Flint where she posted for help and we responded. We went to three different vets before we finally were directed to Heritage veterinary Hospital in Flint and were able to get his injuries assessed, had blood work run and X-rays performed. He has a broken Femur above his left knee and in their opinion, because of where it is broken, they cannot cast his leg. (in the photo ,the two yellow circles should be connected.)The doctor recommended seeing a orthopedic surgeon.
Because of the cost of orthopedic surgery (if at all possible) the rescue then contacted 4 paws 1 heart. I asked the Rescue if they were ok with getting a second opinion from a doctor at Orion Animal Hospital. The Rescue was happy to try.
An appointment was made with Orion Animal Hospital to determine if orthopedic surgery should be pursued or if an amputation would be better from a quality of life standpoint. And one of our trusted doctors advised that it would be best for Raven to have amputation surgery which was scheduled for the following Monday. Tina, of the Grand Blanc Rescue, reported the following:
"Our sweet boy, Raven, was just dropped off for his surgery today, Monday, 3/20/2023. Let me tell you a bit about Raven He is very cautious and wants to hide away from anyone that tries to pick him up. But I believe he's just trying to protect his injury, because if you pet him he loves the attention and will purr very loud. He is a Beautiful boy with big yellow eyes. Raven will be coming home with me to heal. I'm looking forward to his recovery so that I can hold him and build his confidence back. Once he's well enough, the plan is that he will rehabilitate with a vet tech foster. 4 Paws 1 Heart has taken Raven under their medical wing and paid for his surgery; they have truly been a godsend. Please say a little prayer for this little guy today. I will update this post once he's home and I know more.
After the surgery, Tina contacted me and reported the following:
"The doctor at Orion said that the break had happened a while ago and we really don't know how long it had been broken because of when we got hands on Raven. She said his muscles had already started to retract, and it would have been painful for him to have that other type of surgery. After the surgery. She said that Raven had come through his surgery and he was doing wonderfully."
The rescue will be socializing Raven fully and then will find him the purrfect home. Anyone in the Animal Advocacy world knows that so many animals couldn't be given that second chance at life and love without caring, loving people who are willing spend their own hard-earned money to help. And once again, our amazing donor family of every-day people and businesses have done this for Raven.Thank YOU from all of us.- diana
4paws1heart.org/donations P.O. Box 84, St. Clair Shores, MI. 48080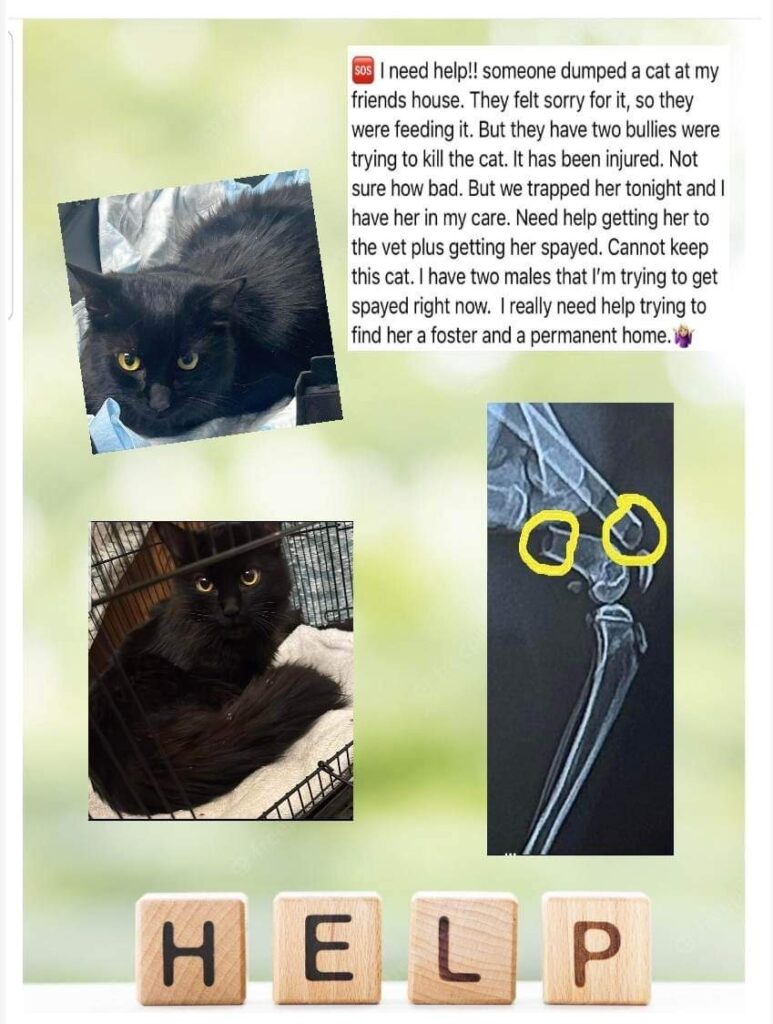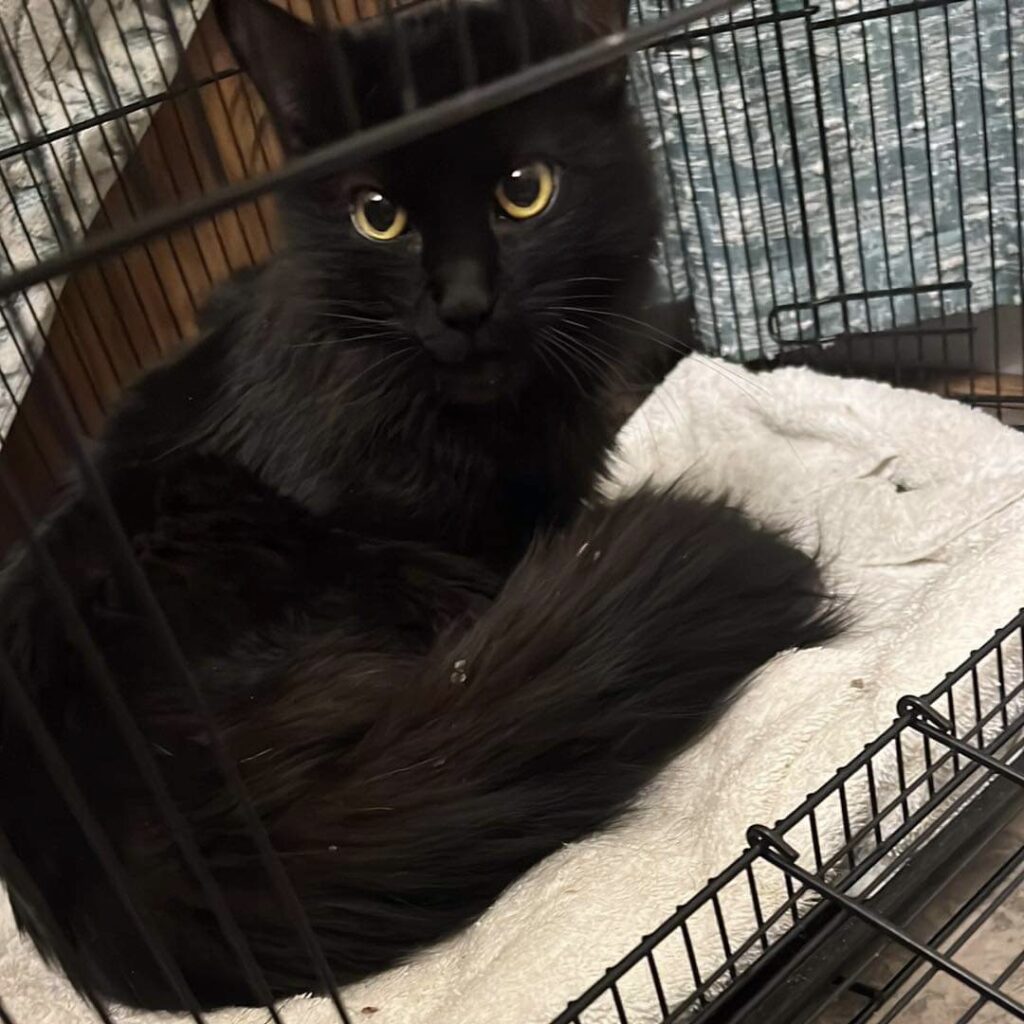 Raven is such a sweet boy. He really knows we're here to help. Thank you 4 Paws 1 Heart for giving him chance at a wonderful life. – Tina