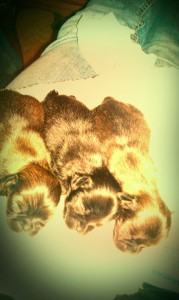 The Three Puppies are now 9 days old.:
The puppies still need names. They are doing great, all on the nipple now, and no more tube feeding as of yesterday!

One boy and two girls who are now 9 days old today. ~ gina
The puppies are a Pekingese, Shih tzu, and Poodle mix.