Daily Archives:
February 11, 2023
Goodnight everyone Luv Muffins'
4paws1heart.org/donations P.O. Box 84, St. Clair Shores, MI. 48080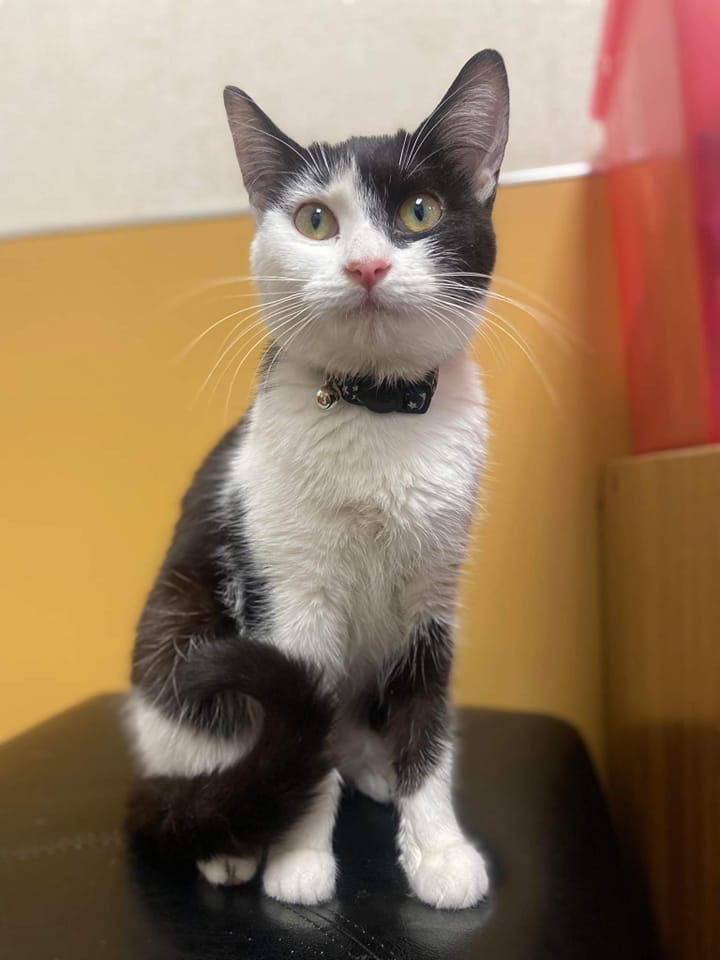 Java Junk now makes personalized coffee mugs. $10 each, or $5 each with in-store purchase of $50 or more. Proceeds from the sale of mugs are donated to 4 Paws 1 Heart
Java Junk Coffee Shop & Resale Store
4paws1heart.org/donations P.O. Box 84, St. Clair Shores, MI. 48080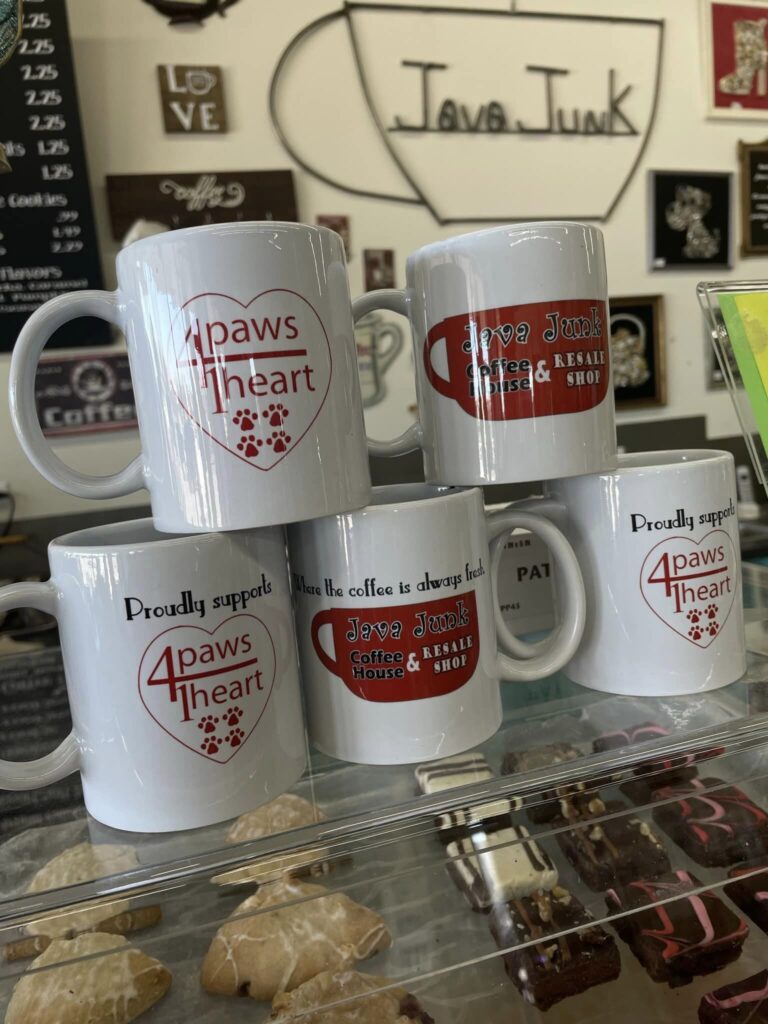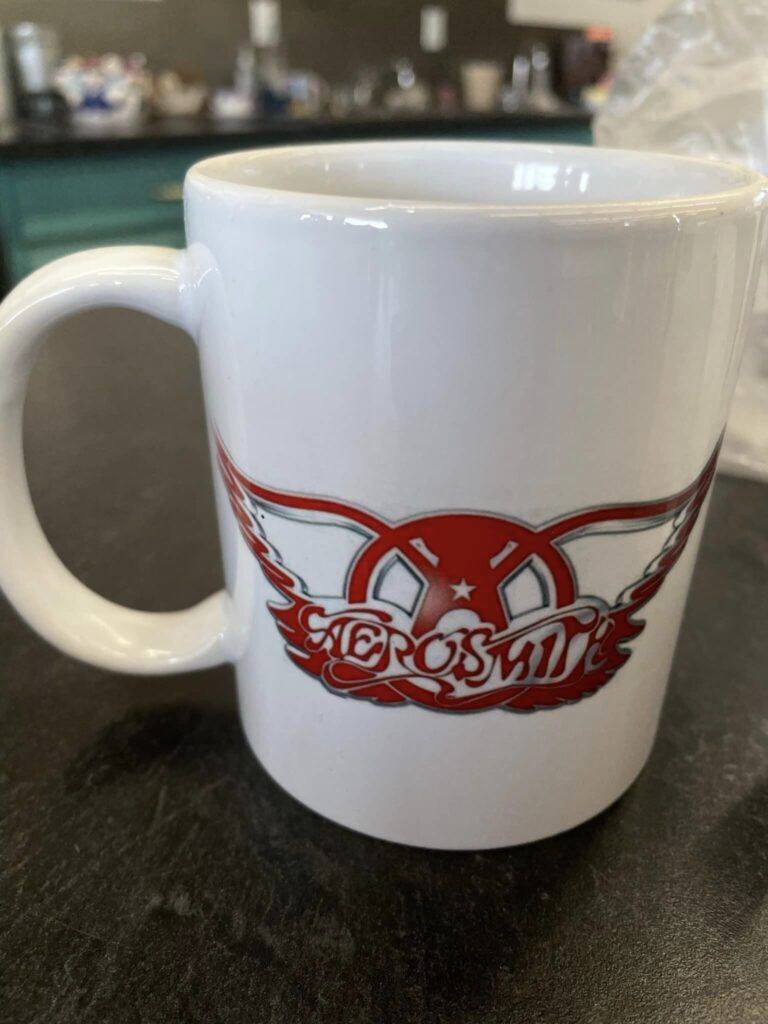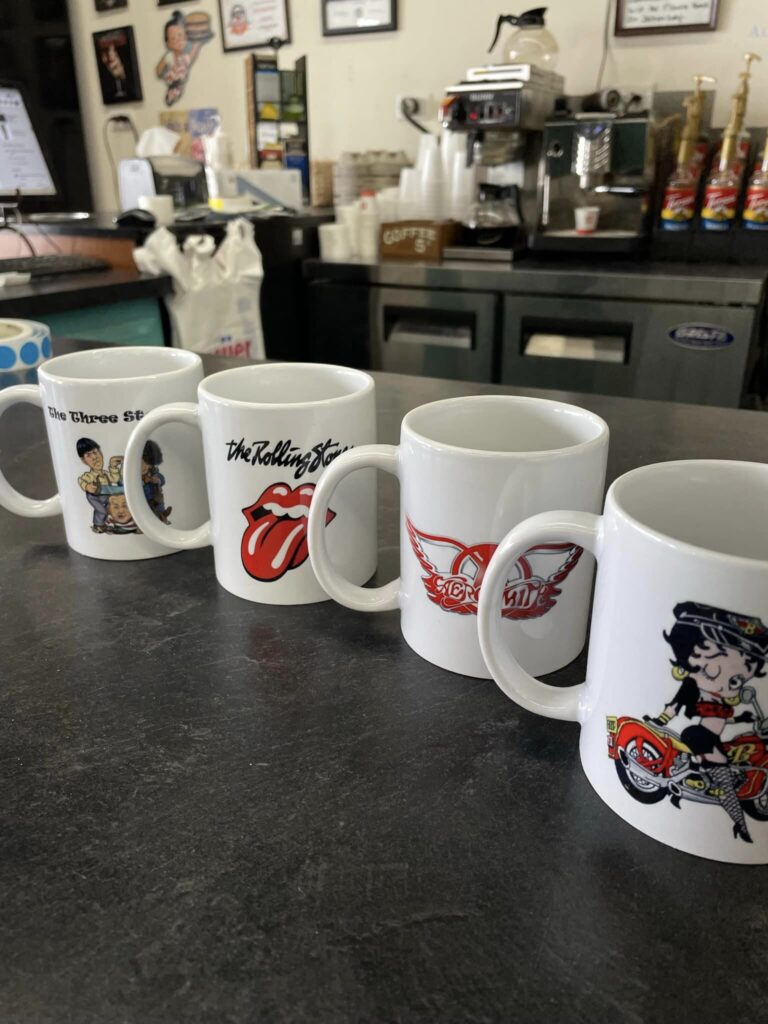 Hey there, I'm Doorbuster and I'm 9 weeks old!
You may have seen my story on the 4 Paws 1 Heart page recently. You see, my mom, a beautiful pit mix, was found outside chained to a building in the cold, and some Good Samaritans took her in with the help of our friends at 4P1H. Unbeknownst to them, she was pregnant with me and all my littermates. We were born just a couple days later, on Black Friday, and that's where my story begins. Unfortunately, me and my brother, BOGO (do you see a theme here?), were the runts of the litter, so we went to a foster at ARAR for some ICU care. BOGO had a cleft palate and was severely dehydrated and malnourished, and he did not survive. After weeks of tube feeding, though, I was finally strong enough to eat on my own, and I've been thriving ever since! So let me tell you a little about me…
My foster mom says I am full of spunk and energy! I rely big time on my canine foster brothers, and I would definitely benefit from a home with another dog to play with.
I LOVE LOVE LOVE cats. I don't know what it is about them, but I want to play with all of them! Thankfully, my foster family has cats who are more than happy to play with me (they wrestle SO hard!), but as I get bigger, I will need some boundaries set with any cats in my forever home.
I need a fenced yard because I love to run! All this spunk and energy needs to be released somewhere, so zoomies are kind of my thing. I would benefit from some training classes, so please be prepared to work alongside me learning the rules of good doggo life.
I love everyone I meet, and while I haven't met kids yet, my foster family feels I would be just fine with kids old enough to put up with my goofy antics.
Are you interested in adopting me? Please apply here! www.rejoycefulrescue.com/adopt
ADOPTION APPLICATION | ReJoycefulRescue
4paws1heart.org/donations P.O. Box 84, St. Clair Shores, MI. 48080