8/1/22 – A beautiful update on Walter. – diana.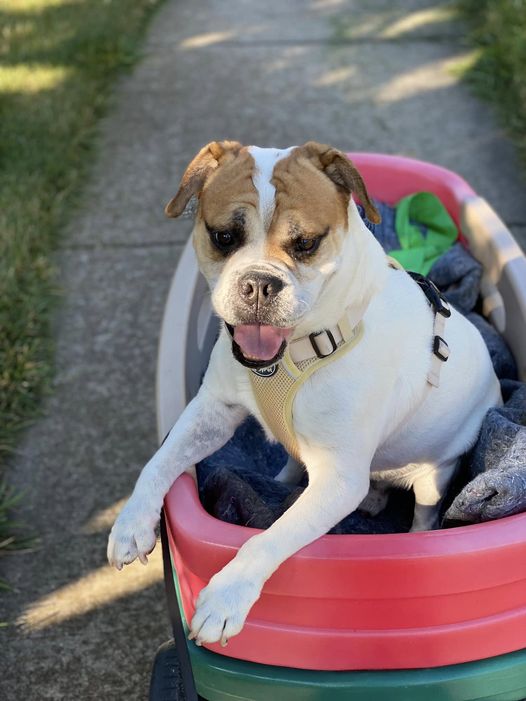 Gina's Update: "One day I was in the parking lot at work doing curbside when a nice man named Jay Acosta pulled up asking about a stray he had found. The dog was sitting outside of a store and the staff claimed he'd been there for a few days. Jay scooped him up and took him home and then sought help. I told him I'd scan for a microchip, posting on social media, and if an owner wasn't found I offered to assist paying medical through 4 paws 1 heart.
He was then named Walter. Poor guy could hardly walk, nails overgrown, skinny, stiff limbs, not neutered, and heartworm disease positive. Jay provided a stable home and love while getting Walter started on the road to recovery.
Fast forward to now.. Walter is in his forever home. Jay saved his life, 4 paws 1 heart helped give him a 2nd chance by paying all medical, and his new family adores him. Walter is in great health and I love happy endings.