11/5/22 – Sad news for the many rescuers and the cats/dogs who need to be spayed/neutered. The All About Animals clinics are invaluable to the world of rescue. – diana.
4paws1heart.org/donations P.O. Box 84, St. Clair Shores, MI. 48080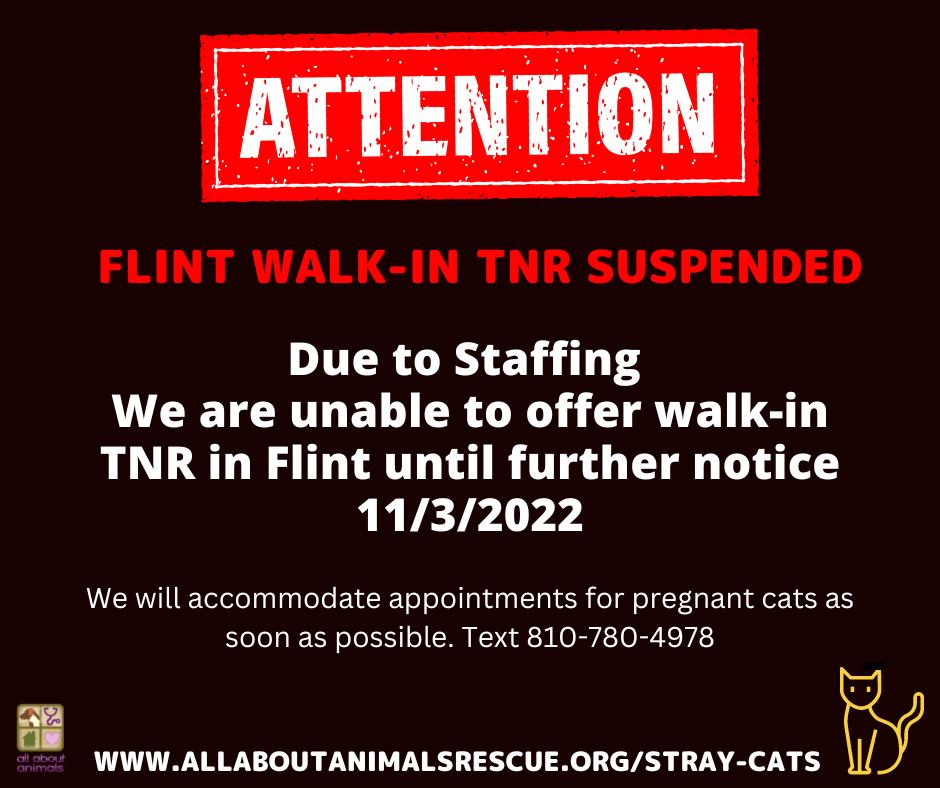 It is with great sadness that we are unable to offer walk-in TNR in Flint.
We are actively hiring for Veterinary Technicians to get back to walk-in TNR. Know a Tech who wants to jump into supporting high-volume spay/neuter? Have them contact us! It's rewarding knowing that every pet you prepped that day, changes their life greatly for the better, while at the same time you've helped prevent unwanted litters with nowhere to go.