11-26-22 – I thought I'd let our feline mascot, Chance, make the announcement!! Thank you to our many supporters. Now getting ready for the finish line! – diana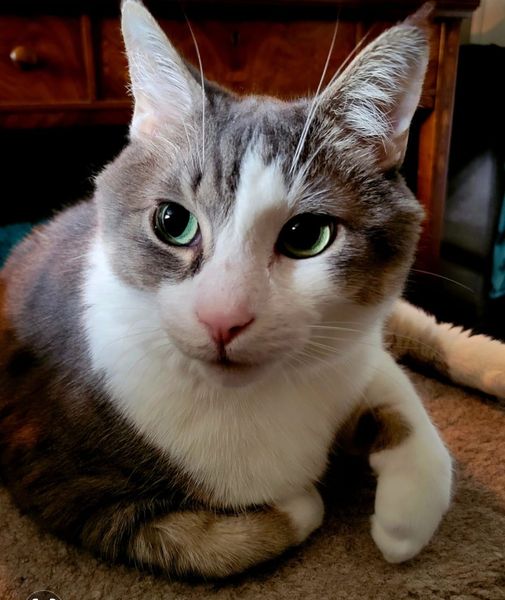 A Second Chance For Chance facebook page link
CHANCE: Goooood morning mom…did ya hear hear the news??? 4 Paws 1 Heart came in 1st place in the Holiday Cheers for Charity Contest and we're going into the 2nd round!!!!
MOM: I sure did buddy, that's wonderful news!!!
CHANCE: Yep! Now the 2nd round starts December 2nd. Each of the top 5 charities work to see who can get the most monetary donations from the 2nd to the 16th of December! Auntie Di will be sharing the donation link soon and we will be sharing it here Team. The charity who gets the most donations will win $20,000.00!!!!! Not only that but each charity will get those donations that were for their charity so its a win/win for everybody!!!! So stay tuned for the link Team, 2nd round starts December 2nd…I'm soooo excited!!!!
DETROIT NEWS HOLIDAY CHEER FOR CHARITY CONTEST LINK ANNOUNCING 4PAWS1HEART AS THE MOST VOTED FOR CHARITY TO CONTINUE TO THE FINAL SECOND MONEY ROUND