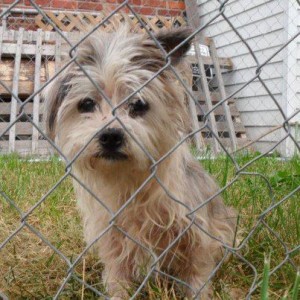 4 Paws 1 Heart is happy to help Ode who is in the caring hands of Sharon Gorski of K9 Resque. Lots of prayers for his quick recovery. ~ diana
HE went to the vet today, and we found out that he is most likely a Powder Puff Chinese Crested.
He is at least between 8-10 years of age… he has cataracts, and  he has a yeast infection in his ears.. he has some minor skin allergies on his skin.. He needs several teeth pulled, as he is not able to chew anything, he has kennel cough…. and he has a heart murmur… he needs an ultra sound done to determine what is causing the heart murmur this will help us determine if he can be out under anesthesia to get his teeth pulled and neutered.
UPDATE:::::He is able to eat a mush of canned dog food, sweet potatoes and  warm water…… And he even with a day's worth of meds he is on the mend….. just imagine what he will be like when he is 100% better….